Welcome to historic Gerstle's Place! Established in 1924, Gerstle's is one of Louisville's oldest and most historic neighborhood bars. Gerstle's has always been known as one of the best Live Music venues in Louisville. But it is also a favorite spot of many for watching a ball game, playing pool or grabbing a bite to eat. Gerstle's has had many face lifts over the decades, the most recent being in February 2008. Custom built booths, Plasma TVs, new Draft Beer system,updated bathrooms and heated smoking lounge are just a few of the many improvements made in 2008. Gerstle's also boasts a completely revamped, full menu of great bar grub consisting of burgers, wings, sandwiches and appetizers.
Gerstle's is also home to the Minnesota Vikings Fan Club, The Derby City Norseman. Every week, the fan club gathers at Gerstle's for cheap drinks, great food and ofcourse to cheer on the Vikes! And with a fan club of over 100 members it can get pretty rowdy on Sundays! There is also a halftime raffle with dozens of prizes given out each week. Go Vikings!!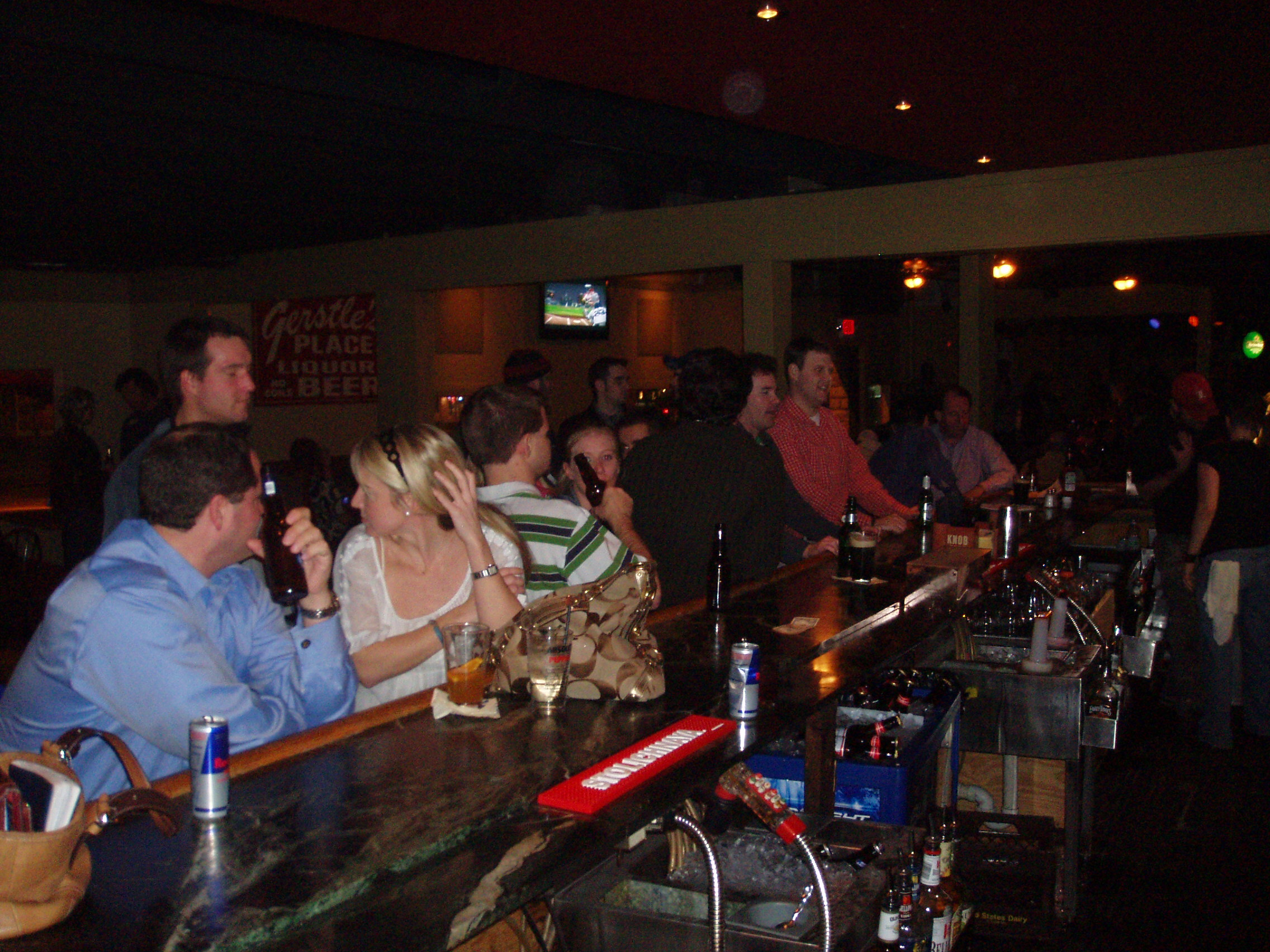 Every Monday Night 7-9pm is Trivia Night at Gerstle's! It's free to play and prizes are given away each week to the top teams! With nightly drink specials available we provide Live Music 7 nights a week! With something to offer for everyone in your party and the best bartenders in Louisville, we strive to make your Gerstle's visit as enjoyable as possible! Check out our Calender and Live Music pages to see what events we have coming up or who the next great band is. Thanks for visiting and we hope to see you at the bar soon!